Welcome
The Ohio Aggregates & Industrial Minerals Association is the trade association in Ohio that represents all of the state's mining operations, except coal. These commodities include mostly construction materials, both natural and man-made, such as aggregates (which are sand, gravel, slag, and crushed limestone, dolomite, and sandstone), salt, clay, shale, gypsum, industrial sand, building stone, lime, cement, and recycled concrete.
05/18/2023
This year we are excited to announce our partnership with BackSwing Golf Events who will be hosting their Beat the Pro & Long Drive competitions at this year's OMMEP Golf Outing! For more details, click on the "Full Article" link below. 05/11/2023
For more details and to register, click on the "Full Article" link below.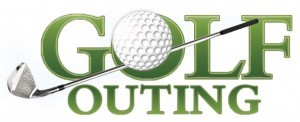 07/26/2022
Upcoming Events
←
June 2023
→
S
M
T
W
T
F
S
1
2
3
4
5
6
7
8
9
10
11
12
13
14

Holcim U.S. Lafarge Marblehead Quarry - Lakeside, OH

June 14 - 15, 2023

15

Holcim U.S. Lafarge Marblehead Quarry - Lakeside, OH

June 14 - 15, 2023

16
17
18
19
20
21
22
23
24
25
26
27
28
29
30
June 14 - 15, 2023
Holcim U.S. Lafarge Marblehead Quarry - Lakeside, OH
July 18 - 20, 2023
Barrett Paving Materials, Dayton, Ohio
July 24, 2023
New Albany Country Club
view all