Complete Story

06/09/2022
OAIMA eTicketing Workshop Report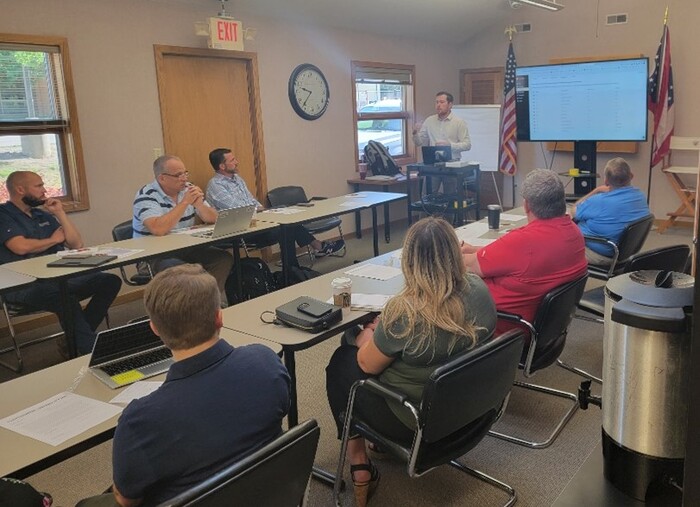 HaulHub representatives Matt Valle and Houston Merck speak to OAIMA members about eTicketing.
There were 21 pilot projects in 2021 and 75 current pilot projects statewide. Janet Treadway, ODOT Lead for eTicketing described some of the issues encountered during the pilot projects and solutions to these issues.
ODOT's intentions are to make this a relatively painless transition to eTicketing and HaulHub has committed to assist members with this transition. Members should not have to make major changes to their current system nor incur any expenditures. HaulHub is assisting members to make sure their current system is able to "talk" to the ODOT system. ODOT reiterated, that there should be no cost to members to make this connection.
Several OAIMA members have been involved in the pilot phase and communicated their concerns with implementation. ODOT indicated that they would work to address these concerns to provide a seamless transition for other members. The use of Producer Supplier and Materials Codes is one such concern. Additional concerns include implementation for small producers, reciprocity with bordering states, connectivity in remote areas and program flexibility.
We are grateful to ODOT for joining us for this very productive meeting and look forward to continuing our dialogue.
Takeaways:
ODOT is targeting 2023 to make eTicketing an ODOT Standard
ODOT will continually update the Pilot Project list to provide to OAIMA members
ODOT will continue to hold monthly phone meetings to provide updates and address concerns, all OAIMA members are welcome to participate.
---